It seems it is always a matter of how to begin.  If we wait for the infrastructure to be in place, we will never start.  If we wait to know enough and have solid standards in place, we will never start.  There are millions of excuses.  We have more pressing projects.  We have to process our backlog.  Whatever it is that holds us back, many of us (by "us" I mean small institutions) have waited to move into digital preservation and curation.  My institution has been no exception.  We have minimal support for our initiatives from our in-house IT department, and most of us have only a broad brush stroke kind of understanding of what is needed to create and maintain a successful digital preservation program.
Believe me, I've done a lot of reading and even spent an amazing week last summer at Rare Book School with Matthew Kirchenbaum and Naomi Nelson learning about born-digital materials.  Still, I feel the "I don't know enough about this" voice hammering away in my brain as I work with others in special collections to develop good metadata standards and think about how we manage all of this digital material we're planning to create.  And then there's the stuff that we already own sitting on floppy disks in our stacks.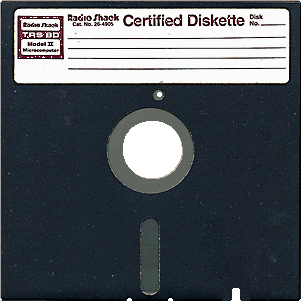 Oh, god…what about that 8 inch floppy disk?  The anxiety about all of this can be a bit much for a timid archivist's heart.  (Yes, that timid archivist is me.)
Luckily for us, there are some really great resources available that bring it down to the babiest steps.  SAA sponsored the Jump In Initiative this year to encourage institutions to just start surveying our collections for extant digital material: http://www2.archivists.org/groups/manuscript-repositories-section/jump-in-initiative.  This page includes a link to Ricky Erway's report "You've Got to Walk Before You Can Run: First Steps for Managing Born-Digital Content Received on Physical Media", which walks you through the steps of surveying your collections.  I did this last summer, and then promptly put it down.  Other things came up.  I had lectures to host, books and manuscripts to buy.  Now, however, I am pushing myself to get back in the saddle of preservation.
One great and terrifying push was being asked to test out BitCurator.  As soon as I said yes, I thought, "Why did I do this?  I don't even understand the technical description of what hardware I am going to be receiving for the test."  The excellent thing about making this leap is that it pushed me to acquire an external floppy drive to read disks in our collections.  I even got a drive for memory cards.  I haven't yet purchased a 5 1/4 inch drive, but I guess that will be coming soon after.  Small steps, my friends.  It's all I can do right now, but I'm committing to the small steps, which will eventually lead to a comprehensive policy and plan for preservation of born-digital materials here at the Maine Women Writers Collection.
Another push to think about digital preservation was the launch of our Digital Commons site DUNE:DigitalUNE.  While not the most ideal software for interactive display of archival materials, we are working with it to make more of our collection materials available digitally.  It is an exciting prospect to think that people are able to page through the Annals of the Cobweb Club from the Margaret Jane Mussey Sweat papers online, giving the poor crumbling book a bit of a break.  Of course, we still hope that researchers will come to check out our collections–these digital surrogates certainly do not replace the experience of handling original materials–but I am grateful that our digital materials will broaden our reach in significant ways.
We are just beginning to populate DUNE.  Soon, you will be able to page through one of Sweat's photograph albums that documents how the McClellan House looked during her years living there.  We will also be making all of our old conference programs available on the site.  Soon, I hope to build pages that display materials from the Marie Peary Stafford papers.  We are almost there–just a few copyright and use statements to write and a little quibbling over metadata to go!  All of this is preparing us for a larger project that will involve collaborating with other institutions to make Sarah Orne Jewett's correspondence available digitally.  We have crept toward the digital universe ever so slowly here, but the momentum is building.  We are finally taking the steps needed to effectively steward our collections in this digital environment, and I am both exhilarated and terrified of making some huge mistake.  Thankfully, I am not alone.  Collaboration is precious.