UNE is been exploring digital projects in the liberal arts for about five years. This list of projects is a small sample of the work emerging through this initiative.
---
Youth Culture Zines
In Spring 2014, Eric Zuelow participated in the Digital Humanities Faculty Seminar and developed a zine project in a history course on youth culture. In 2014-15, students in his Youth Culture course focused their research and writing efforts on developing online magazines (zines) on major periods in youth culture.
While focusing on theoretical and historical perspectives on the rise of youth culture following World War II, students engaged in projects to understand and explain a range of elements of that culture over four decades.
One of the fascinating elements of this DH project is the use of a web publishing medium popular in the early 2000s, the Zine, to thematically structure and present the content the students developed.
---
Medium in English Composition
Since 2014, Michael J. Cripps has involved students in English Composition, UNE's first year writing course, in web publishing of academic papers through Medium, a relatively new, long-form blogging tool created by Ev Williams, one of the founders of both Blogger and Twitter.
Professor Cripps approaches these assignments as digital remediations of paper-based writing projects, and more than 100 students have published perhaps 400 articles to Medium in English Composition.
Sample Student Projects in Medium
The challenge of revising a paper-based academic writing project in ways suitable for web publication opens new opportunities for students to integrate text and image, video, and hyperlinks and encourages students to consider what it means to engage the Web as a creator and writer.
---
Pantoum Project
Following a successful experiment teaching pantoums in a Spring 2013 creative writing course, Jesse Miller embraced online publication of pantoums as an ongoing component of his creative writing classes. In Fall 2013, his students wrote pantoums on doubt. Miller explains that "the form of the pantoum is deceptively simple. What may at first seem like mindless repetition, is in reality a careful, thought-provoking arrangement of ideas that take on new meaning with each new cycle of the poem." The digital dimension of the project is Jesse Miller's decision to maintain an ongoing poetry gallery he calls the "Pantoum Project."
Visit the Pantoum Project Website.
---
Digital Video in a Social Science Course
In Fall 2013, students in Dr. Steven Byrd's Peruvian Culture and Society course explored alternative ways to share their collaborative research on aspects of Peru's rich history and culture. Professor Byrd describes the evolution of the project:
Kelly Sousa, Elizabeth Graham, and Leah Selig were interested in the culinary culture of Peru and wanted to film a "Rachael Ray-style" cooking show. After I saw the first take of the cooking show, I suggested that they research and explain the history of the ingredients and spices that were indigenous to Peru, and those which arrived with the Spaniards. The final take offers a typical Peruvian dish, ceviche, and talks about the historical meld of cultures that can be tasted in modern Peruvian cuisine.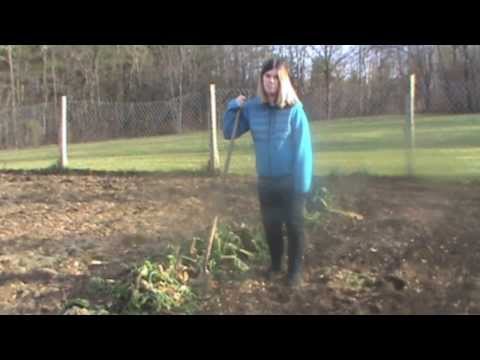 ---
Poems for Boston
In Spring 2013, students in Jesse Miller's creative writing course shared poetry written immediately after the bombings at the 2013 Boston Marathon. Jesse Miller put some of this work together on a poetry website at the conclusion of the term.
A July 12 UNE news article on the poetry and the blog explains the history and importance of the project. It also includes excerpts from an interview with Miller.
Read the Poems for Boston pantoums!
---
Digital Video in a Spanish Language Class
Students in Dr. Steven Byrd's advanced Spanish courses are invited to use digital video editing tools to demonstrate their facility with the Spanish language. This featured video by Hannah Cutting explores Spanish architecture through a video slideshow that she narrates.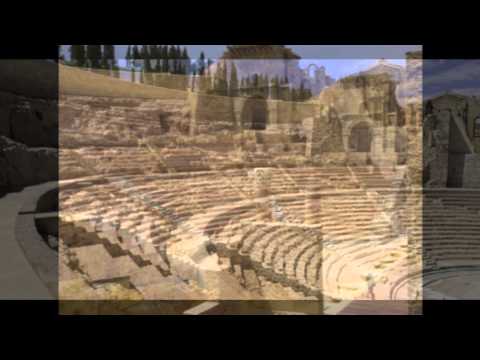 ---
Blogging in English Composition
Michael J. Cripps assigns semester-long blog projects to his students in English Composition, UNE's first-year writing course. Each student selects a topic for his or her blog, publishes at least once each week over the term, and practices working in the blog genre. This writing is quite different from other writing in the course, in part because it serves a different purpose and reaches a much broader audience.
Part of the charge for students is a concerted effort to locate their specific blogging community and participate as a member of that community.  It is common for students to discover that many individuals outside of class are interested in what they have to write about their topics. On several occasions, students have even been recognized by their community as top bloggers.  For example, in late 2012, Michaela Moran was given a Liebster Award for her Vegan Life blog.
On December 7, 2012, UNE published an article announcing and celebrating this student achievement.
The approach to blogging taken by Professor Cripps is but one of the approaches in use within humanities disciplines. Several faculty use blogs as a way to encourage student intellectual exchange between class meetings, to help student groups document progress on collaborative projects, and as a twenty-first century writing journal.
---
TEI & Digital Thoreau
In Fall 2013, students in a special topics seminar on the digital humanities are partnering with scholars at SUNY Geneseo for a Text Encoding Initiative project connected to the Digital Thoreau initiative. Digital Thoreau represents a multi-part effort to make available a range of resources associated with Henry David Thoreau's life, his writings, and his time at Walden Pond. Beginning with a genetic encoding of the seven drafts of Walden, the project continues to probe more deeply into the book and the manuscript.
Students at UNE are engaged in a diplomatic encoding of manuscript leaves of Walden using Text Encoding Initiative (TEI) markup. They are gaining insights into the labor of TEI and a sense of the care with which scholars must work when attempting to make a writer's original work accessible to a larger audience. By participating in this project, students are helping Digital Thoreau directors explore the most appropriate ways to undertake a diplomatic encoding of the manuscript leaves of Walden.
---
Xtranormal Videos & Grammar in the Writing Class
For several years, Dr. Michael J. Cripps assigned freshman writing students collaborative Xtranormal video projects as a component of his courses. One of these projects required students to construct a grammar or writing lesson using characters from Xtranormal's cloud-based digital video animation engine.
In the video below, Maggie Roy, Charity Wagner, and Jill Casazza script and produce a conversation between Jesus and President Barack Obama that examines the appropriateness of "may" and "can" in the contemporary English language.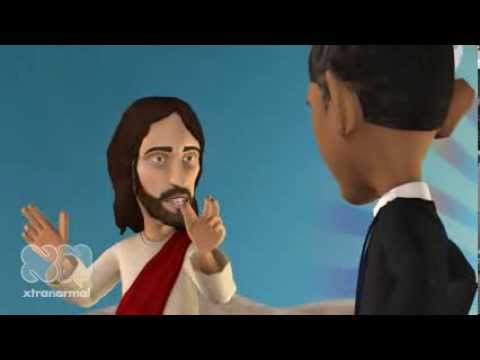 ---
History, Uses, and Science of the Saco River Estuary
In Fall 2013, UNE students in a seminar on the digital humanities are bringing archival material from the McArthur Library in Biddeford together with environmental science data from an EPSCOR grant to develop a digital collection on the history, uses, and science of the Saco River estuary.
Working with Omeka, an open source, online archive and exhibit tool created at the Roy Rosenzweig Center for History and New Media at George Mason University, students are digitizing historical maps of the Saco River dating back to 1798, scanning glass plate negatives of photos of life on the Saco River, and preparing Google maps that present environmental science research sites and information about species variation at different points in the estuary. This class project is the kind of effort that fits within a HASTAC (Humanities, Arts, Science, and Technology Alliance and Collaboratory) framework.
---
Contact Dr. Michael J. Cripps, project director, if you'd like more information about any of these projects or if you'd like to see your engagement with digital humanities or digital literacy included on this page.