"They took the credit for your second symphony. Rewritten by machine on new technology, and now I understand the problems you can see."
These are lyrics from the goofy 1980's song, "Video Killed the Radio Star", the first music aired on Music Television (MTV). The lyrics state that television (TV) is being credited for their song. This song was created and promoted with new technology, in the Buggles case, utilizing the electronic synthesizer and music video aired on TV. The song lyrics allude to the change in the way in which music was broadcasted to a public audience.
The theme of the song expresses how modern musical media such as the music video, MTV programming, and music television specials could negatively change the music and radio industry for good. The song has a melancholy feel for earlier and simpler times where the use of technology was minimum. The shift from radio transmission to TV programs/videos as a main source of musical endorsement was a monumental transition. This change in broadcasting altered the lives of all popular musicians at this time.
Broadcasting is the distribution of both radio and television media to an audience. On the radio, music is the main focus of its listeners whereas on TV, music most likely is a secondary focus.
From the 1920s-1950 the radio was the dominant force for the circulation of music and was the first medium used to bring the whole nation of America together. Music has been broadcasted on television programs as early as the turn of the 20th century. Beginning in the 1950's special TV programming was created to showcase popular music stars. Elvis Presley and Dean Martin became well known due to their television exposure.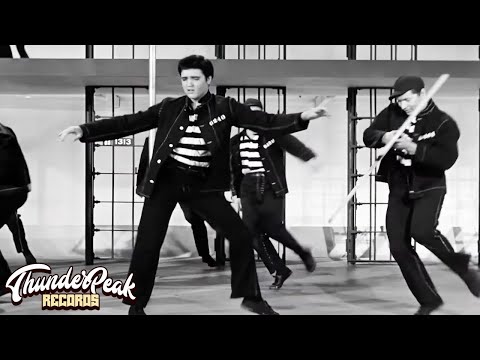 This video shows how Elvis utilized music and television to his advantage. He achieved fame through his exposure on television that he may not have achieved if he was just on the radio.
The shift from radio broadcasting to TV broadcasting of music was ignited by the creation of MTV. MTV was the revolutionizing force for modern music promotion and transmission.  Many people believed that music videos posed a threat to the radio industry. This in turn resulted in an uneasy relationship between TV and music.
There are negative and positive points to utilizing TV within the music industry. TV has a significant impact on the success of many musicians and their music.Many critics of the relationship between TV and music speculated that video would cause the radio to become obsolete. They believed that people would begin to watch music on TV more often and radio would cease to exist.
Musicians also expressed their concerns and oppositions towards TV exposure and music videos. In 1967 Pink Floyd appeared on the TV show Bandstand. The lead singer Syd Barrett refused to lip sing or put any effort into his performance. He was protesting the new form of music promotion, as rock 'n' roll was historically anti-television.
Another concern that musicians had regarding TV for musical transmission was that TV is not primary used as a sound medium. TV's do not have speakers meant for listening to high quality sound. Cars and home radios have higher quality speakers, which improve one's listening pleasure.
There were many artists and supporters of the use of TV and music videos. Michael Jackson, Madonna and Pat Benetar, just to name a few, realized the true power of music videos. They could be used as an influential form of advertisement for their songs and albums. Music videos are also an art form and a means for an artist to express themselves. Soon most resistance to TV and music videos wore off in the music industry. In result music videos changed from a novelty to a staple in the music business.
Ironically video in fact not kill the radio star but rather promotes the unison of both the radio and video star.
Heather Tondreau
March 29th, 2015
Revised: April 27, 2015
Work Cited
Alex Young, "Rock History 101: The Buggles' "Video Killed the Radio Star", July 11, 2009, http://consequenceofsound.net/2009/07/rock-history-101-the-buggles-video-killed-the-radio-star/
Dwight Gardiner, "When Video Killed Radio Stars", New York Times, October 24, 2011, accessed March 11, 2015, http://www.nytimes.com/2011/10/26/books/i-want-my-mtv-by-craig-marks-and-rob-tannenbaum-review.html?_r=0"
Helmut Scherer and Beate Schnieder. "Music on Radio and Television," In Musical Life in Germany, edited by Stephan Schulmeistrat and Margot Wallscheid. (Regensburg: German Music Information Centre, 2011),219-238.
John Pareles, "Music Videos Try a New Tack," New York Times, April 13, 1986, accessed April 23, 2015, http://www.nytimes.com/1986/04/13/arts/music-videos-try-a-new-tack.html
Simon Frith, "Look! Hear! The Uneasy Relationship of Music and Television," Popular Music 21 (2002): 277-290.
MTV changed the music industry on August 1, 1981", CNN and Entertainment Weekly Report, accessed March 11, 2015,http://www.cnn.com/SHOWBIZ/Music/9807/31/encore.mtv/
Richard Siklos, "Is Radio Still Radio if There's Video?" New York Times, February 14, 2007, accessed April 19, 2015, http://www.nytimes.com/2007/02/14/business/media/14radio.html?ref=business&_r=0.