The seconds are ticking 3…2…1… and the clock strikes midnight. It is December 2, 1983. Thousands of adolescents around America are gathered in their living rooms, eyes glued to their television. The station is tuned to music television (MTV). Tonight is the public premiere of Michael Jackson's long anticipated music video, "Thriller".  TVs blared "it's close to midnight and something evil's lurking in the dark", images of zombies appear and burst into the thriller dance. The video is captivating, pulling you into to its sinister plot. See for yourself if you dare.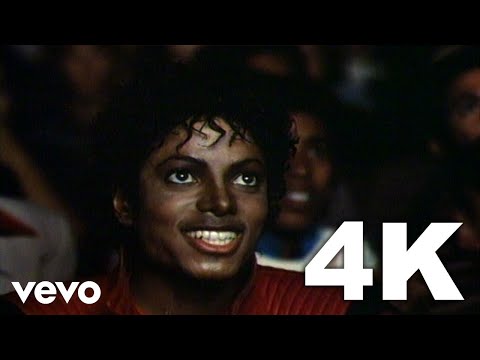 The music video was first shown to a private audience, including Prince, Diana Ross, and Eddie Murphy, on November 14th, 1983 at the Metro Crest Theater. As documented by Phil Hebblethwaite, a writer for the Guardian Newspaper, "at midnight on December 2, 1983, after weeks of trailer and hype, MTV showed it ["Thriller"] to the world". This just reiterated how much prospect Jackson and his music video had in the eyes of the American youth.
"Thriller" dominated music programming on television around the world. MTV played the video 3-5 times per day and at almost 14 minutes that was a significant amount of air time. The album Thriller spent 37 weeks on the Billboard Top 200 from 1983-84, this was the most for any solo artist. Teenager's eyes and ears feasted on the artistic expression of the king of pop himself, the one, the only, Michael Jackson.
Photographers have been documenting and photographing musicians for centuries. In the early 1900s, photographers captured musicians and made picture collaborations of their performances. The first music videos were flip books. Jiles Perry Richardson was the first artist to coin the term "music video" in an interview in 1959.
Prior to MTV, music videos were less than memorable. They lacked a clear storyline. They mostly featured bands and solo musicians singing their hit songs to a live audience. The camera focused on the artist. Then the crowd. Back to the artist. It incorporated an array of camera movements and angles.
The Beatles were the first band to realize the potential of music videos. They utilized the power of film as a marketing strategy to sell their albums. Many people consider the Beatles films the first "music video".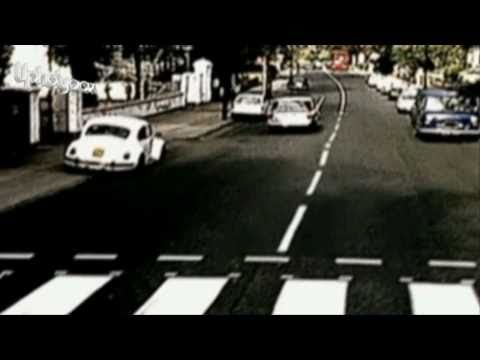 The Thriller track was released in November of 1982 and soon became a chart topping hit, but the video for Thriller was not broadcast until almost a year later.
At this time album sales were at a lull and Jackson was not satisfied. He craved to be in the spotlight once more. Jackson contacted his head of promotion for the album, Frank DiLeon, and expressed his concerns. DiLeon then gave the star an amazing idea, Frank stated in a phone call: "It's simple-all you've got to do is dance, sing, and make it scary".
The Thriller video broke the usual format. It was creepy, catchy, and ghoulishly entertaining. The video features, dialogue, singing, and dancing scenes. It cost a whopping $500,000 dollars by the end of final production. Over $35,000 per minute. Other music videos during this time worked with budgets around $50,000. Pocket change compared to Thriller.
Jackson wanted this video to transcend the medium. He worked alongside director John Landis and famous makeup artist Rick Baker to make this video a success. When asked about the inspiration for the video Jackson states that he simply wanted to turn into a monster. He was fascinated with horror movies and metamorphosis. The video was filled with realistic sets, incredible makeup, and the choreography for the thriller dance. This eye catching, yet simple dance can be performed by almost anybody. Go ahead, give it a try!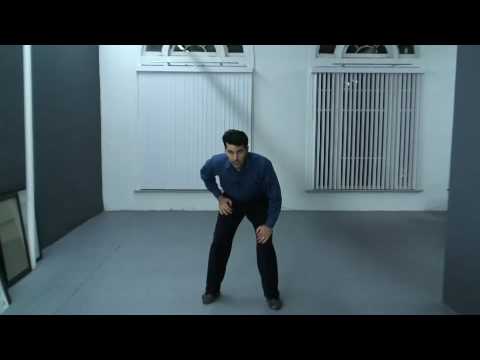 This music video changed the way music was portrayed on film. It established the music video industry and became a motivating factor for artists to creatively express themselves in a manner other than through their music.
The Thriller song and video impacted youth culture of the 1980's and today. It influenced not only popular music but also media, film, video games, toys, fashion, dance, and many other areas of popular youth culture. Jackson's famous choreography changed the role of dance in pop music drastically. From the graceful slide of his moonwalk to the smooth transitions in the thriller dance, he was a dancing genius. He influenced pop artists to incorporate dance in their music videos and brought dance to the forefront of popular music. Jackson was also influential on 1980's fashion. The iconic red Thriller jacket, white gloves, and flashy outfits were a staple of 1980's fashion thanks to MJ.
He was a true youth culture phenomenon and as quoted by Charlie Kendall from New York's WNEW-FM, "Michael Jackson is mass culture, not pop culture-he appeals to everybody." Now 32 years later and almost 6 years after his death, the legacy of Michael Jackson still lives on in American culture.
Heather Tondreau
March 25, 2015
Revised: April 7, 2015
Revised: April 19, 2015
Exclusive Interview from 1983 from Michael Jackson to check out:
Work Cited
Dale Andrews, Communications and Multimedia Technology (Digital Overdrive: Burlington, Ontario, 2008), 186-191.
"Director: Funds for 'Thriller' were tough to raise", last modified April 29, 2008,http://www.today.com/id/24314870/ns/today-today_entertainment/t/director-funds-thriller-were-tough-raise/#.VRL6uYsXKlI'.
Gil Kaufman, "Michael Jackson's 'Thriller' added to national film registry, Music Television, December 30, 2009, accessed March 4, 2015, http://www.mtv.com/news/1628945/michael-jacksons-thriller-added-to-national-film-registry/.
Nancy Griffen. "The Thriller Diaries", Vanity Fair, July 2010, accessed March 2, 2015,http://www.vanityfair.com/culture/2010/07/michael-jackson-thriller-201007.
Pareles, Jon. "Michael Jackson at 25: A Musical Phenomenon", New York Times, January 1984, accessed April 16, 2015,http://www.nytimes.com/1984/01/14/arts/michael-jackson-at-25-a-musical-phenomenon.html
Phil Hebblewaite. "How Michael Jackson's Thriller changed music videos forever." The Guardian, November 21, 2013. Accessed March 11, 2015.http://www.theguardian.com/music/2013/nov/21/michael-jackson-thriller-changed-music-videos.
Steven Greenberg, "Michael Jackson's 'Thriller' at 30: How one album changed the world", Billboard, November 30, 2012, accessed March 2, 2015, http://www.billboard.com/articles/columns/pop-shop/473949/michael-jacksons-thriller-at-30-how-one-album-changed-the-world.