One of the most important values that punk music offered to the world was it's do it yourself ethic (or DIY). An example of DIY are fanzines which praise the chaotic yet creative drives of punk music. They also show the rejection of popular culture and a dependency on mass marketed consumer goods. These zines are handmade and are self published and distributed. There are no middlemen publishers censoring what is in between the two collage and photocopied covers, it's just the artist creating what they want and giving it to their audience. Its wasn't like that for the music.
Punk rock is all about getting a few friends together, picking up some instruments (that you probably never have played before), and writing songs about how you feel about the world around you. It is raw, visceral, and sloppy. It is the artists making their art. However, for the musicians, there were middlemen making their product. Early punk scenes were dependent on major labels such as EMI or Columbia to make records. Making music is hard and the materials to make it are expensive, so they were dependent on the labels to make a living.
The Sex Pistols are a good example of this dependency . They were edgy, especially for their time. They wrote songs that attacked social conformity and respect for the British monarchy, and had songs with risque lyrics about the music industry, consumerism, abortion, and even the Holocaust.
They were about pushing boundaries and about telling people how they viewed the world.. There was nothing in their way… except money. The Sex Pistols played a lot of shows in London which created a huge cult following, however, they had no means to even put out a single. So they went to EMI to get a contract and put something out. They pressed their first single, "Anarchy in the UK", and it was a hit. This get them an interview with Bill Grundy, a host of a regional new program. Before this interview,  the Sex Pistols got loaded in the back room. During the interview they were rowdy and swore a lot. They were having fun and doing their thing, however, this got them off their contract with EMI, making them turn to other labels that accepted and then soon kicked them for bad behavior. They split up, and never saw the money that labels promised. The big record industry ended up owning the Sex Pistols, not the Sex Pistols.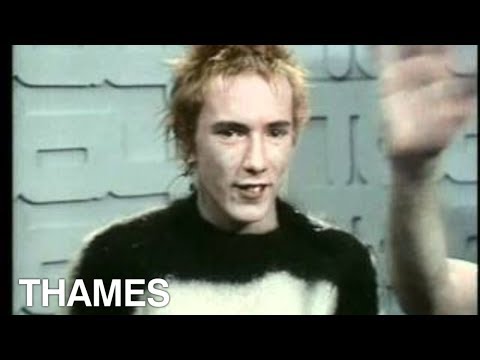 The punks were aware of the shadiness and control that major labels had, especially after what happened to the Sex Pistols. This created a sense of contempt and mistrust of the labels, which pushed some scenes to a more DIY ethic, particularly Washington D.C.. They didn't want to be part of a corporate entity, which commanded them to write songs according the labels guidelines. They wanted to write their own songs and do what they wanted, when they wanted. That's where Dischord Records comes in.
Started by Ian MacKaye and Jeff Nelson of Minor Threat, Dischord Records was founded for personal reasons. Their band, Teen Idles, was breaking up and they wanted to record an album before they called it quits, however, they knew no record company would put out their music. So they saved money from their shows, got cheap recording and record pressing equipment and created their own 7 inch record.
Dischord was about giving power to the bands. This finally created a disconnect between punk musicians and major record labels, freeing them from their oppressive bonds. This freedom created by Dischord Records allowed the D.C. bands to write very provocative and highly political songs without fear of censorship. They can finally say what they wanted to say. They wrote what they wanted to write, acted the way they wanted to act, got all the money that was due to them and didn't have to worry that their label will cut them loose. It was a label by punks for punks.
~Josh
Sources:
The Filth and the Fury by Julien Temple
Columbia records logo, owned by Columbia records