The Supremes, one of the most memorable female groups of all time, reigned, well, supreme, for the majority of the 1960s and into the early 1970s. The group started with Motown records in 1961 featuring members Florence Ballard, Mary Wilson, Barbara Martin, and Diana Ross. Hardly an overnight success, the group had several songs out with few to none of them gracing the Top 100— and certainly nowhere near the Top 10. They were doing so poorly that Martin left– and the struggling group was down to three. The lead was originally Ballard, but soon Ross took over for her at the request of their manager; this caused high tensions between the two girls, the group having been founded by Ballard, and now being led by Ross.
Then, in 1964, the group got its' first taste of success: "Where Did Our Love Go?" hit #1 on the charts and it put the girls on the map as a hot ticket. Their next three singles all followed suit and they were the first group to have four number-one singles in a row including "Stop! In The Name of Love", and the ever-popular "Baby Love". No sooner had the group finally amassed the stardom they had been searching for, the strain between Ballard and Ross reached a climax. Ballard began missing shows, which ultimately resulted in her termination from the group. She was replaced by Cindy Birdsong, and the Supremes continued making music.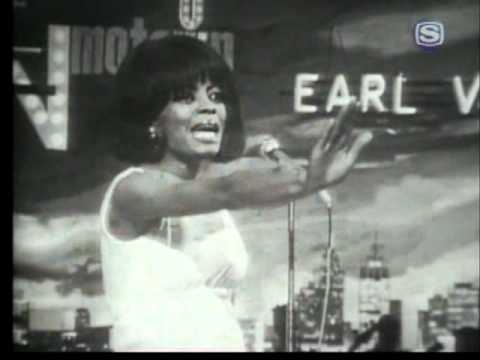 With Diana Ross as the star of the group, the name was altered to Diana Ross and the Supremes. Ross had incredible potential for a personal career, and it became a better and better option as the Supremes' popularity began dwindling slightly.  By 1969, the trio had their last number one album. At one of their last performances, Ross announced she would be leaving the Supremes, and introduced Jean Terrell, who would take over the lead for her. The Supremes, meanwhile, continued to perform and record, but they were unable to match the overwhelming success of the original group. Diana Ross's solo career kicked off right away, however, and she went on to become an overwhelmingly successful solo artist, as well as a respected actress.  The Supremes went through many other changes of face, but ultimately none could fill the shoes left by the original trio.
Kendall Supple
References:
Simon & Schuster. "Diana Ross and the Supremes Biography." Rolling Stone. Rolling Stone, n.d. Web. 17 Feb. 2015. <http://www.rollingstone.com/music/artists/diana-ross-and-the-supremes/biography>.
"The Supremes." The Supremes. History of Rock, n.d. Web. 18 Feb. 2015. <http://www.history-of-rock.com/supremestwo.htm>.