Many new clothing styles and fashions emerged during the 1960s. Young people started to wear tie dye and miniskirts, but the accessories were more significant; they truly made the outfit. A plain shirt was just boring, but when a necklace was added, suddenly the outfit was complete and very stylish! Young men and women tried out new hairstyles and wore new kinds of jewelry. One of the fashion trends that was particularly popular among women was wearing false eyelashes. Mascara and eyelash makeup had been around since the beginning of the twentieth century, but it was not until the company Maybelline expanded into Europe in the 1960s that the false eyelash trend really gained popularity.
Along with eyelashes and makeup, there were many hair accessories that became increasing popular. Many young girls were seen wearing headbands, clips, and barrettes that were decorated with jewels or pearls. Some of these hair accessories came with other forms of jewelry and were sold as a set. It would be a necklace and earrings, a brooch, rings, a bracelet, or any combination of two. Many of the necklaces were made of glass, crystal, or plastic beads, and consisted of several strands of beads, more was better! The brooch was a piece of jewelry manufactured by John Donald, a popular jewelry designer in London during the 1960s. He originally made jewelry with precious stones and gold, and later began making brooches. In ancient times brooches were made of iron and bronze, but in the 1960s, John Donald used precious stones and gold.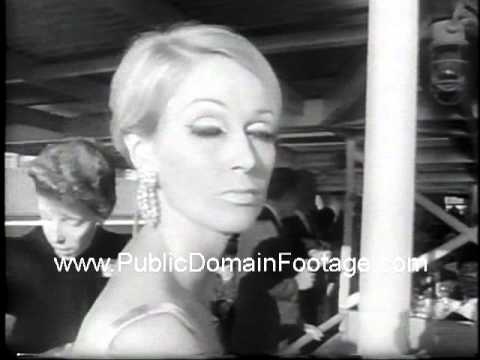 There were also some accessories that came with the rise of the miniskirt and mini dress. Women had begun adding narrow belts with a small front buckle to their dresses. Many miniskirts would come with matching belts, cuffs, and headscarves. There were also some new kinds of purses and handbags that were fashionable during this time. The "Chain Mail" handbags, with a metal chain strap were popular, along with Velvet Pucci handbags that came in various designs and colors. Fashion changed a lot in the 1960s, but it wasn't all about the clothes. The accessories that went along with each outfit played a very important role in the fashion transformation of the 1960s.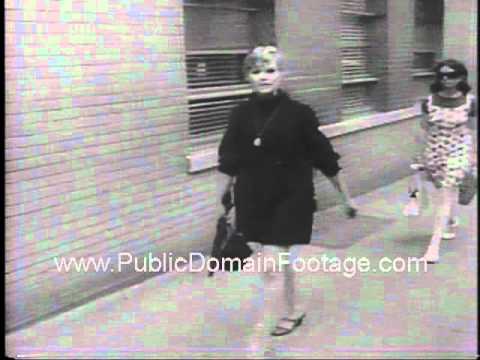 ~Elizabeth Currie April 12, 2015
References:
"Fashion Drawing and Illustration in the 20th Century." Victoria and Albert Museum, Digital Media Webmaster@vam.ac.uk. 2015. Accessed April 12, 2015. VAM
Pantazonas, Yorgos. "Stylists: Handbags 1960s ( History of Fashion )." Stylists: Handbags 1960s ( History of Fashion ). January 2, 2011. Accessed April 12, 2015. fashionmanisfesto
Tortora, Phyllis G., and Keith Eubank. A Survey of Historic Costume. 6th ed. New York, NY: Fairchild Publications, 1989. 576.
Return to Homepage