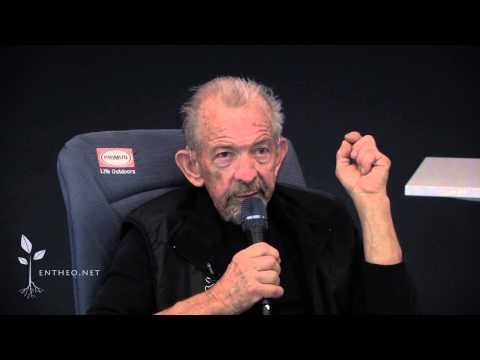 Augustus Owsley Stanley III was born on January 19th 1935. If his name doesn't ring any bells, don't fret. Most people have no idea who he is or what makes him special. While a majority of people have never heard Stanley's name, a very select group of Dead Heads (fans of the Grateful Dead) and the Hippies knew his named and were upset when his death was reported recently in the news. He was known as the LSD (lysergic acid diethylamide) "cook" and was responsible for the majority of the LDS in the San Francisco Bay Area. Between 1965 and 1967, it is reported (while hard to prove) that he produced almost five hundred grams of LSD, which is close to a million doses.
Stanley was a chemist who earned the title of "LSD Cook" by producing the most potent form of LSD that the area had ever seen. He provided acid for numerous celebrities from the psychedelic sixties, such as the Grateful Dead, who he was the sound guy for, and others such as the Beatles and Jimi Hendrix.
Life was going pretty good for Stanley until January 31st1970. This was the day that Stanley, along with members of the Grateful Dead, were busted in a hotel room in the French Quarter of New Orleans.
They were in possession of a variety of illegal drugs, including marijuana, hashish, amphetamines and barbiturates, and the LSD Cook was sentenced to three years in prison as a result. While there, he endeavored to clean up his act and he even began an artistic career.
Upon his release, Stanley moved to Australia, evidently convinced that he Northern Hemisphere was on the brink of a second Ice Age. Had years of excessive acid use taken a toll on Stanley's brain or was he simply using the fear as an excuse to escape to another continent. Either way, he altered his diet as well, consuming only meat. He believed that a totally carnivorous diet would keep him looking "young and vibrant".
Stanley lived off the grid until his death on March 12, 2011. In those final years, he kept to himself- avoiding all contact with the outside world until his death in a car crash.  His allusiveness is likely the reason that so little is known about him today. Even in the peak of his "career", he was very good at avoiding the press because think about it, would you want paparazzi following you around while you manufactured acid?
Maddie Marchionna
Published April 2 2015
Revised April 17 2015
Greenfield, Robert. "Owsley Stanley: The King of LSD." Rolling Stone. March 14, 2011. Accessed March 28, 2015.
"Va. Native Held in La. Drug Raid." The Washington Post, Times Herald (1959-1973): 1. Feb 01 1970. ProQuest. Web. 27 Apr. 2015 .